Robert Contreras, who first commented on my blog entry regarding the crash of Pan Am 217 sent me a number of images ….. some of them quite graphic …… which were published in the Venezuela newspapers at the time of the crash.
I am including all of the images ….. the script is in Spanish but barely readable except for the headlines. They can be viewed below.
Thanks to Roger for taking the time to send me these images.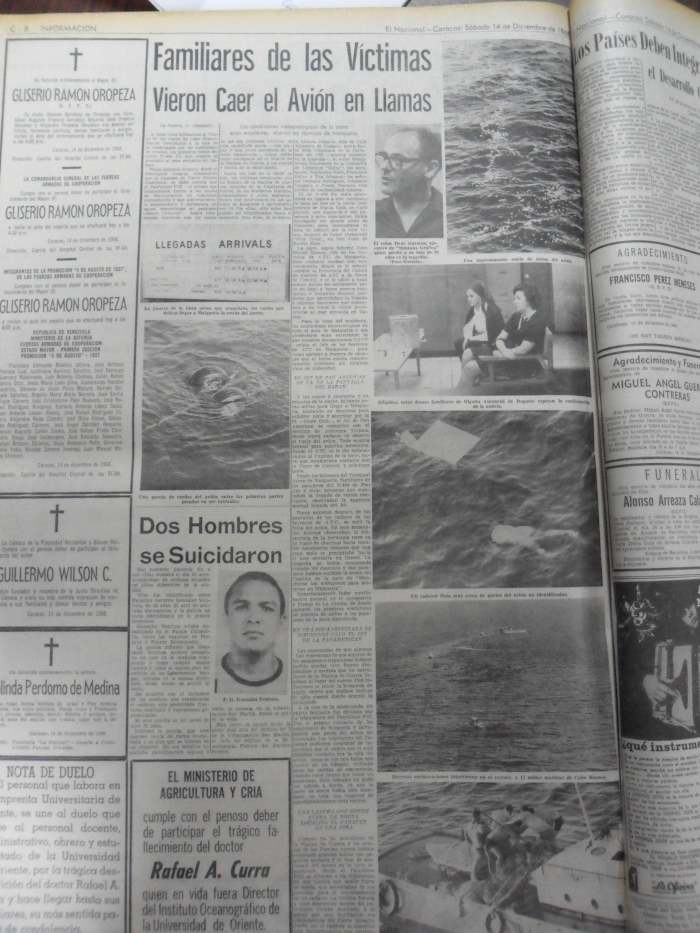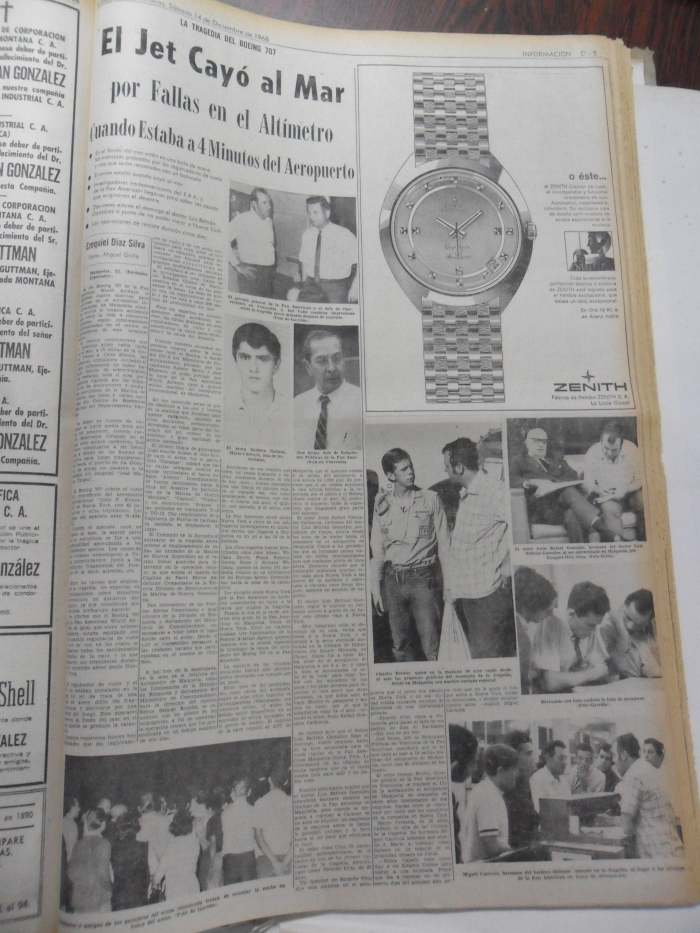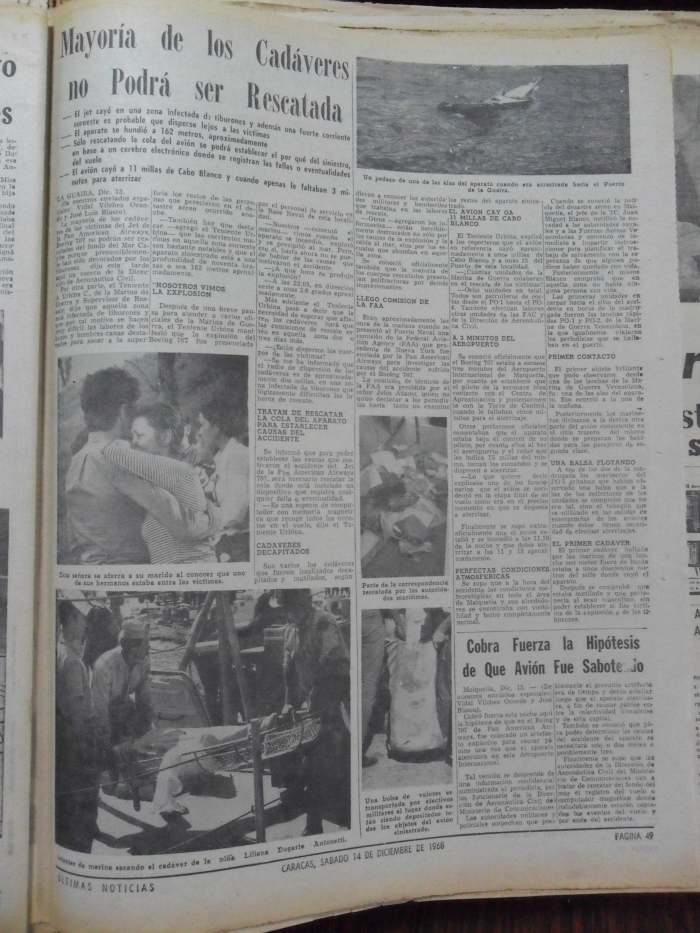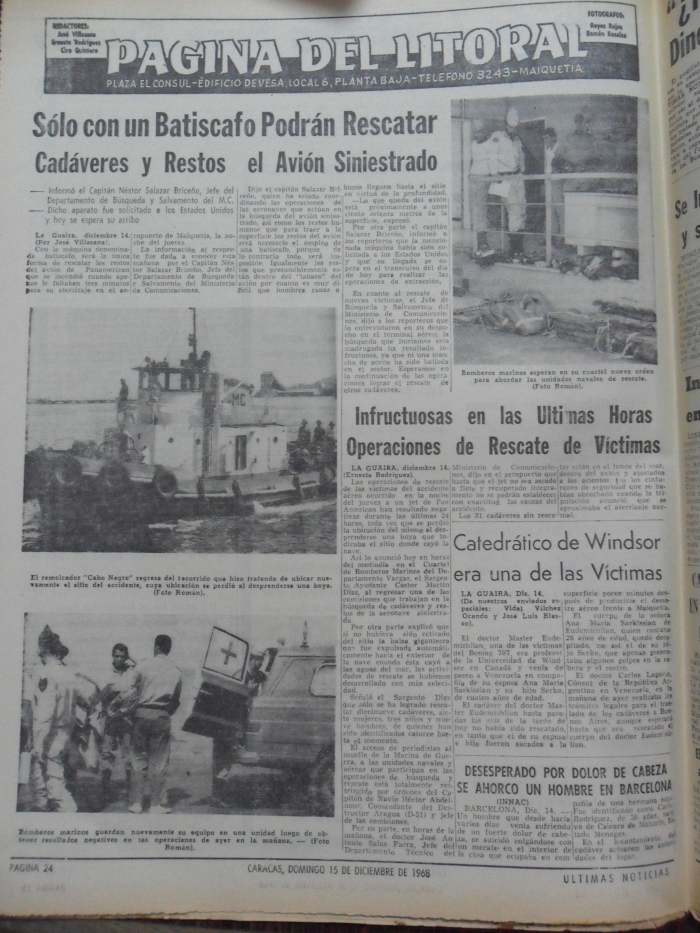 Tags: Crash of Pan Am 217, Pan Am crash near Caracas Venezuela, Robert Alex Contreras Varela, Robert Contreras