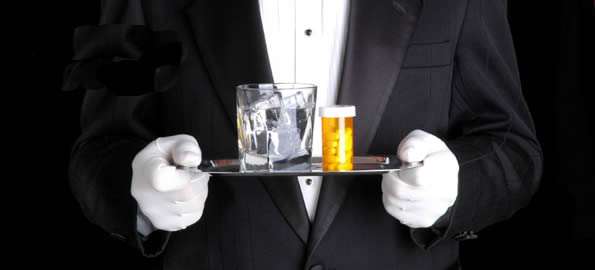 There is a fascinating trend developing in the US – still in its infancy – but one that could see rapid growth. It has been labeled "concierge medicine" and is the result of a variety of factors: consumer demand, consumer frustration, financial incentives for physicians, the impact of managed care, reduced reimbursement and the shortage of good primary care physicians.
Basically, the way it works is for patients interested in such an arrangement to pay their physician a retainer of say $1500 annually – in return for which, they get priority in being able to see their doctor usually the same day, ready phone access to the doctor directly and presumably more time with the doctor when one goes to see him/her. From the physician's standpoint, there is the assurance of a guaranteed stream of income that would otherwise not be there. For example, a physician who has 500 patients enrolled in such an arrangement would be assured of $750,000 in annual revenue – and in return the physician offers ready and prompt access as well as a more personal level of attention to the patient.
There are variations in the business model when it comes to concierge medicine. According to Wikipedia:
"Concierge physicians care for fewer patients than in a conventional practice, ranging from 100 patients per doctor to 1,000, instead of the 3,000 to 4,000 that the average physician now sees every year. All generally claim to be accessible via cell phone or email at any time of day or night or offer some other "special" service above and beyond the "normal" care provided. The annual fees vary widely, from $600 to $5,000 per year for an individual, with the lower annual fees being in addition to the usual fees for each service and the higher annual fees including most services.
"Some concierge practices do not accept insurance of any kind. These are also referred to as cash-only or direct primary care practices. By refusing to deal with insurance companies, these practices can keep overhead and administrative costs low, thereby providing affordable health care to patients. They become "concierge" only if the practice assesses an annual or monthly fee instead of or in addition to a fee for each medical service. Other concierge practices do take insurance, even Medicare, but ask for an annual fee for additional services exclusive of those covered by insurance plans. This annual fee is not a substitute for medical insurance, and generally does not cover consultations outside the practice, laboratory procedures, medicines, hospitalizations or emergency care from other providers."

I have mixed feelings about this trend. It appeals to my basic belief in allowing the free market to operate – and why should physicians not avail of this just as any other business does. It could also provide a much needed source of income to primary care physicians who are in short supply as more and more prospective doctors gravitate to specialties that compensate better than primary care. It also enables physicians to limit their practice to fewer patients and allows them to provide more comprehensive care than is possible under the present system that requires increased volume to derive sufficient income.
The negatives are that it creates a two tier system of care with those able to afford it getting better care. It is a trend that is problematical for the Obama administration which essentially, as a result of health care reform, will provide health insurance to 30 million more patients at a time when primary care physicians are in short supply especially in certain areas of the country. Combine this with physicians being unwilling to take on more patients if the trend towards concierge medicine grows and the shortage of primary care physicians would become even more aggravated. In fact, one of the poorly thought through aspects of Obamacare is that little exists in the legislation to address the need for primary care physicians even as the legislation creates an environment for where such services will be needed more than ever because of coverage being extended to many people who are currently uninsured or under-insured. Some sort of phase-in of coverage for the millions more who would be covered under Obamacare in conjunction with a concerted program of incentives for more medical students to pursue primary care should have been an integral part of the legislation.
The US has an excellent health care delivery system for those who have insurance coverage and a deficient health care financing system which rewards providers of care for services and procedures as opposed to preventive care. The last thing one needs is a situation where the level of care and attention that patients receive is even more limited – and concierge medicine will tend to do this if it becomes widespread for those who do not have the means to enroll for it. Opponents of Obamacare used to cite the British National Health Service as being the future of healthcare in the US if the legislation passed especially with government mandated universal coverage. It is a concern that is not without foundation. I have personally witnessed a stroke unit in a well known and reputed facility in London that was staffed by literally a single person taking care of sixteen stroke patients – a situation that would not occur in the US and would, in fact, be illegal in most states. It was part of a series of budget cut-backs in the National Health Service.
Would I enroll with a concierge physician? I would probably not do so at this time because I get the level of attention that I need from my doctors under the existing system. But would I be will be willing to do so if that was the only way to get the level of attention and care that I felt I needed? Yes, I'd do so in a heart beat. Does that give me an unfair advantage over others who cannot afford to enroll? Yes, it does – but it reminds me of a provocative discussion that I participated in a couple of decades ago when I was working in the health care industry. A well-known health care economist challenged the notion that everyone was entitled to the same level of health care. As he put it, there is no other facet of life where this expectation of equality exists: people experience different standards when it comes to housing, education whether in school or college, the food they eat, the vacations they enjoy, entertainment, the cars they drive, the neighborhoods they live in, the type of child care – you name it!
Few would even argue that equality is an imperative when it comes to these aspects of life and life-style. But when it comes to health care there is this expectation that differentiation based on the ability to pay is a taboo subject. What is so unique about health care that makes it the one aspect of life that any differentiation is viewed as anathema and unpalatable? It was a provocative point he made and most attendees were almost shell-shocked that a prominent economist could state the obvious in a public forum. I have never heard an effective counter-argument to what he said – sure health care is a vital need in any society but so are many other facets of every day life. Concierge medicine would be an extension of the argument that this economist was making.
It will be interesting to see how this evolves over the next few years. I can certainly see how an environment of reduced reimbursement especially by Medicare as part of the cut-backs to reduce the budget deficit combined with more aggressive restrictions by managed care companies could accentuate this trend.
Tags: British National Health Service, business model for concierge medicine, managed care, Obamacare, restricitions Medicare reimbursement, shortage of primary care physicians